Introduction
Looking at my JAV porn sex site review list, I was confused about what the word "Ura Movie" meant in the site name. It turns out that the Japanese word "Ura" has multiple meanings. One is "the dark side," – which makes sense since this site has a good deal of fetish and SM content. The other definitions are "the inside" or "the other side," – which would also make sense since there are non-Japanese porn models thrown in the mix.
But the wording isn't necessary. What I care about is the porn. And Ura Movie has a lot of it. UraMovie.com is a mega-site. There are over 1000 full-length movies, many of which are HD and exclusive to the site. And at the same time, you're getting hard-to-find releases in rare niche categories. Unfortunately, the site has a download limit and a rather expensive price tag.
Impression
The design is boring, but it serves its purpose. Accessing the 1112+ movies simply means clicking on any porn categories from the GENRE MENU on the left. The categories are extensive and quickly link to your chosen niche.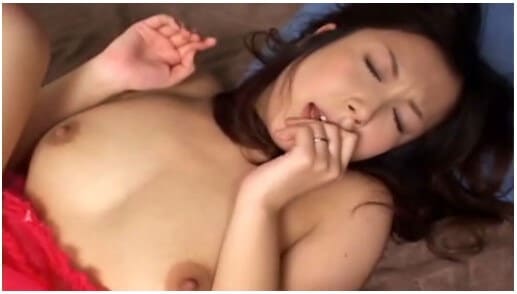 The MOVIE LIST from the top menu displays all the scenes by screen captures. You'll notice no dates displayed indicating when it was uploaded (which often suggests that the site has stopped updating).
Ura Movie Videos
The video quality is very inconsistent. Some flicks I downloaded offered excellent playback quality. But they were also the most important files at about 1.5GB. And since there's a 2.5GB limit, you can only get 1 or 2 high-quality movies daily. At the same time, the lower-quality movies are much smaller and downloaded much faster.
But as a tradeoff, you get lower-quality video. The most unique aspect of the site is how the categories are sorted. For example, the SITUATION categories include things like "Boyfriend And Girlfriend," "Slut And Amateur Guy," and "Seniors And Juniors." Then there's the COSTUME PLAY section which includes "Lady School Teacher," "Swimsuit," and "Pajama."
You can also browse scenes by LOCATION (Hospital, Class Room, Outdoors, Train, Office, etc.) and OTHERS (Celebrity Look Alike, Home Made, the 90s, Collection, HD, First Time Uncensored). Some of the images on the free tour are censored with mosaic, but the actual downloads inside the members are entirely mosaic-free, as promised.
Membership Price
Ura Movie has a fixed membership cost of $49.50 for 30 days. Your membership will automatically be renewed each month until it's canceled. Please also note the fine print in the FAQ section, which states that you must cancel at least 7 days before the next rebill date to avoid automatic rebilling.
30 days – $49.95 (download limit 2.5 GB)
60 days – $89.00 (download limit 2.5 GB)
90 days – $129.00 (download limit 2.5 GB)
Conclusion
Ura Movie offers a wide selection of unique Japanese porn and fetish content (there's even a "Super Manic" section). But the 2.5 GB limit on an expensive membership price seems a bit harsh when looking at many of the other JAV site's reviews.
But all in all, it's better than most sites we come across. You might want to check this site out if you want something different.
Recommended Reading For You