Hentai Pros Review updated on September 8, 2022, by Japan Uncut.
Introduction
Anime hentai porn is a popular niche in Japanese adult entertainment. But Hentai Pros stands out as the best anime porn site from Japan. As you'll find in the review, the video quality is excellent, and there's a better selection of uncensored videos, including many with English subtitles. So if you're looking for uncensored Japanese anime porn, you'll appreciate this unique collection of hentai scenes.
Impression
Hentai Pros continues to add exclusive new scenes that you can view both inside the member's area and on the free tour. The 'Videos' tab lets you sort the videos by release date, top-rated, and most viewed. You can also search by the date (this week, this month, this year) when the movie was added. There's also a category search box, but selecting an option from the 'Categories' page linked from the top menu is easier. The content is easy to navigate inside the member's area with a mobile-responsive design compatible with smartphones and tablets.
Content
Hentai Pros has 206+ anime hentai porn videos to stream online inside the member's area. They used to allow downloading for a membership plan that cost an additional $15/month. But they've appeared to have removed this option, and now it's a streaming-only site. To me, this is the biggest downside to the site, which hurts the overall score.
The member's area looks similar to the free tour but with additional items on the top menu. There's a 'Favorites' tab for keeping track of the scenes that you want to watch again later. There's also a 'Live Cams' section which seems to be the case for nearly every porn site. There's also a 'More Hentai' tab with bonus scenes from other sites.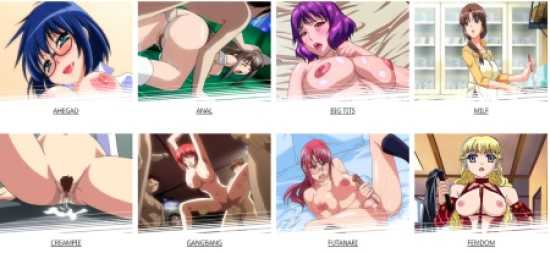 As for the actual sex scenes, you'll find all the categories that make Japanese anime so great. School Girl, Rough Sex, Lesbian, Harem, Bukkake, Pregnant, Squirt, and about 20 other categories for filtering your search results.
Unfortunately, they didn't include a 'Subtitled' category, so there's no way of knowing whether the scene has subtitles unless you play the video.
You also find the popular anime trans porn category, but the selection is small. So if you are interested in animated transgender porn from Japan, please read our article — the top trans hentai sites compared.
Price
The regular monthly membership price is $29.99, but there are considerable savings for longer commitments. There's also a 2-day membership which will renew at a higher rate of $39.99 per month. So if you do join, I recommend selecting 1-month or longer:
2 Days for $1.00 – renews at $39.99/month
1 month for $29.99
3 months for $19.99/month
12 months for $9.99/month
Conclusion
Hentai Pros is one of the premier anime hentai porn sites of 2019. It's a notch above other sites regarding the Full-HD video quality. And it's great that they've included English subtitles on some of their scenes. It's also one of the more significant sites with weekly updates to keep you coming back for more. If you're okay with streaming the videos online, then you'll want to have a visit below.
Recommended Reading For You