Introduction
H0930 is a curiously named site for an all-original housewife mega-site. The site claims to be the #1 Japanese MILF and mature site in Japan.
Their secret, they say, is to scout out REAL housewives and create movies with no mosaic censorship. By law, Japan does not allow uncensored porn. But since they base their business out of America, they can bypass their laws. So here at H0930, you have it, one of the hottest uncensored amateur sites in the Asian niche.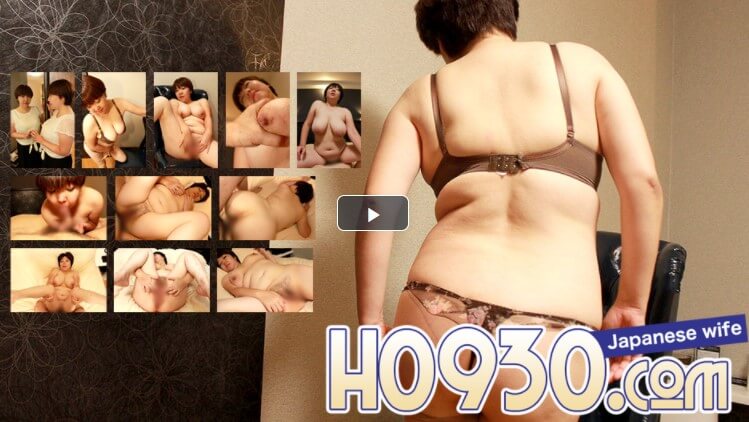 Impression
I don't know what "H9030" means, but it's not the first unusually named J-porn site. Who cares about the name anyway? What I care about is the porn.
This site packs more uncut MILFS from Japan than anywhere else. The last time I visited the site, there were 1,500+ exclusive network movies. But with exclusive new scenes added every day, the site will only continue to get bigger.
Japanese Housewife Movies
The site divides its content into three main categories: Original Older, Original Younger, and Over 40. From there, it's broken down as follows:
CATEGORY TYPE – mrs, jukujo, syukujo, near, celeb, kyonyu, bakunyu, ninpu, muttiri, slender
PLAY STYLE – Nama, naka, toy, kousoku, cosplay, tyakui, yagai, hounyou, teimou, many, favo, gansya, anal, manyplay
I'm not exactly sure why I even bothered giving you the lists above. Because if you're anything like me, you won't know what any of them mean! Unfortunately, the site wasn't better translated into English because the content does blow away almost every other mature Japanese site.
There are so many women that you're bound to find one that suits you perfectly. There's a good age range, too, including mature women nearing the granny age (if that's your thing). But probably the best element of the site is the realism of it all. These are not your typical pornstars from Japan but everyday people with their flaws and vulnerabilities.
Site Usability
I'm not too fond of sites offering downloads in broken-up files. Well, you won't have to worry about that on H0930. Each movie comes in options to download in full-length files or multiple clips. The screenshots under the free previews show you where each clip starts and ends. So if you only want to see one part of the movie, you can select that clip. But ultimately, you'll probably want to save the entire full-length file onto your computer so you'll have it forever.
The one downside to that is the download limitation which restricts your downloading to 3GB daily. This is understandable because of the large demand for adult entertainment in Japan. And since there are so many movies in the archives, it's not a big deal since you can be selective about what you want to watch.
The movie playback quality is good, sometimes even excellent. The files come in standard Windows Media, so as long as you have Windows, you'll already have the correct video player.
Price
30 days – $48.00 (3 GB download limit)
60 days – $89.00 (3 GB download limit)
90 days – $128.00 (5 GB download limit)
180 days – $240.00 (8 GB download limit)
Conclusion
H0930 is the latest site we've reviewed and added to the top mature site list focusing on women in their 30s and 40s. I have to say that everything is in order here. The selection of videos is excellent, the quality is good too, and the all-original amateurs are sure to please any guy craving experienced women.
Recommended Reading For You