Japanese Porn With Subtitles article updated on July 16, 2023, by Japan Uncut Blog
Find The Best JAV Porn With English Subtitles
Porn from Japan is one of the most exciting porn niches to watch, as they seem to have no limitations when creating porn. But one thing that is always missing when watching cute, innocent Japanese girls having sex is what they are saying.
Years ago, finding Japanese porn movies with English subtitles was almost impossible, but that has changed. With some good sites on the market today offering JAV DVDs and scenes with subtitles, you can finally watch xxx videos from Japan and follow the dialogues in the movie. Watching subbed JAV videos is so much better.
Below I have picked out my favorite Japanese porn with English subtitles. If you want to learn more about the sites, you can follow the links to the full reviews or visit the sites and start exploring the world of Japanese subbed porn.
Zenra – Japanese Porn Subbed
Zena is a hardcore JAV porn site with over 2,000 authentic videos, a wide range of porn categories, and 1,000 videos with subtitles. Many movies are presented with their original DVD cover.
You can search videos by niches or porn studios like Fetish Japan, Gogos, Haisetsu, Orga, Radix, Tokyo Zentai Club, Virtual Wave, and many more.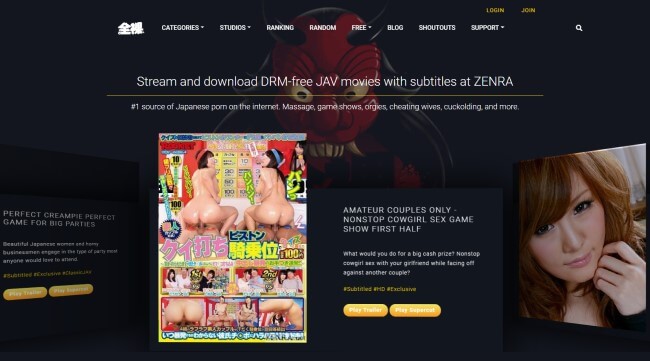 You can sort the videos from the top menu by ranking, free content, or porn category. The Zenra content covers many niches, including Amateur, BDSM, Bizarre, CFNM, CMNF, Femdom, Group, Lesbian, Newhalf, Onsen, Public, Virtual Reality, etc.
When watching the Zenra Japanese porn movies with subtitles, you can easily follow the story and conversations during the sex acts. Even though I don't understand Japanese, I can tell that they seem to have put in the time to get the translation correct.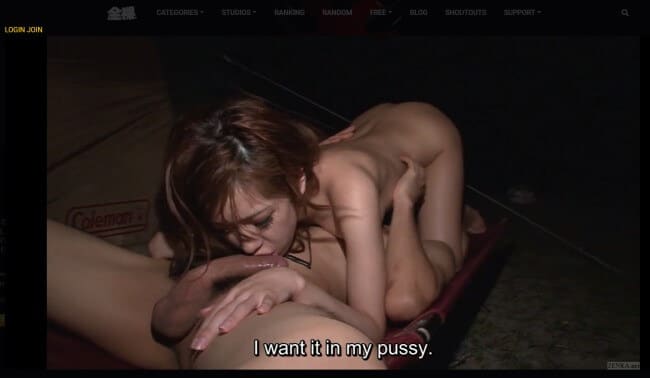 You can watch a few free videos, and they are found on the top menu. You can also watch free VR porn videos here. If you have never tried VR porn before, I recommend doing that. It takes your porn experience to a whole new level. I reviewed JVR Porn, which is the site to go to if you want the best virtual reality porn with girls from Japan.
At Zenra, you get 1,000+ movies with subtitles and updates three times per week.
Membership here starts at $29.95 per month for only streaming. Both downloading and streaming costs $39.95 per month.
Learn more about the site in our full Zenra Review, or use the link below to visit Zenra now.
Japan HDV – Uncensored Japanese Porn
Here you get to experience both uncensored JAV videos and English subtitles. The videos are well presented, with reviews of each video. But you don't get the same authentic Japanese porn feeling with the original DVD covers that you get at Zenra.
You can search the videos by porn categories and AV models or scroll through all the 2,000+ videos. Japan HDV is more than just a stand-alone site; it's a network of 7+ Asian porn sites.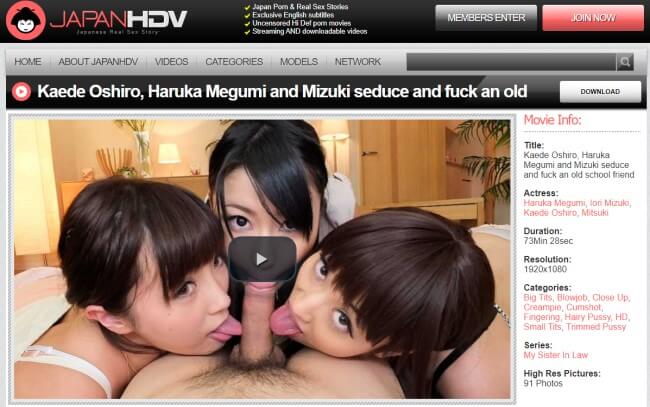 Click on the category link from the top menu, and here you get JAV niches like Ass Lick, Blowjob, Bondage, Foot Job, Fingering, Lesbian, Outdoor, Solo, Threesome, Toys, etc. The fetish & BDSM porn selection here is less than you get at Zenra.
The movies here come in HD quality with exclusive English subtitles. The English subtitles make it easy to follow the story in each film, as the text is easy to read and seems to be translated correctly.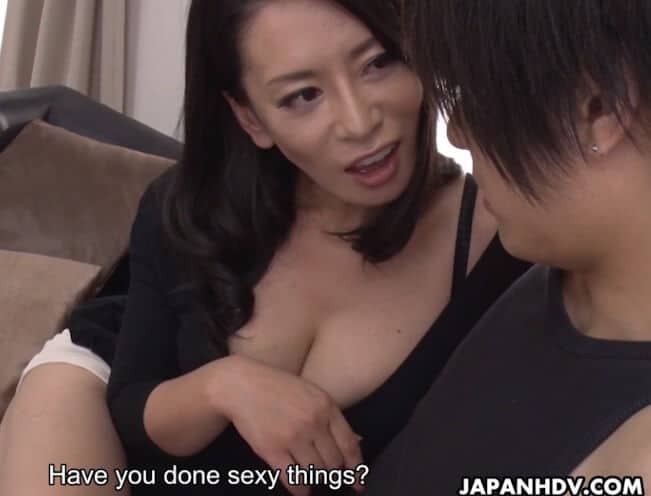 Japan HDV lets you watch free previews of the movies. This gives you a great sense of what to expect regarding quality and subtitles. As a member, you can access a network of 7 Asian porn sites like Baberotica, My Cute Asian, AV Idolz, Asian Bondage, Teen Thais, JAV HQ, and Brutal Asia.
With over 2,000 movies and daily updates, Japan HDV will keep you busy for a long time.
Full access memberships start from $29.95 per month, or you can try out the site for 2-days and pay only $4.95.
Learn more about the site in our full Japan HDV review, or use the link below to visit the site now and watch free previews.
Japanese Porn With Subtitles Summary
If you don't understand Japanese and want to be able to follow the storyline in JAV movies, then these two top-ranked JAV sites are a must to take a closer look at.
Do you prefer authentic Japanese porn with the censorship of genitals and movies with their original DVD covers? Then Zenra.net is the site for you.
JapanHDV.com is for the guys who want their JAV porn to be uncensored and show everything without pixelation covering the intimate parts.
Regarding the translation and the subtitles, both sites deliver equal quality.
I recommend checking out the free content on both sites before deciding which site to choose.