JVR Porn Review updated on July 16, 2023, by Japan Uncut.
Introduction
JAV VR porn has arrived! Up for review is the exclusive virtual reality paysite JVR Porn.
Updating twice a week with top-quality Japanese VR porn videos, it's our highest-rated VR site here at Japan Cam Whore.
Get the facts before joining by reading my in-depth review below.
Impression
I'll start with the desktop version—the top menu, 'Videos, ' links to all the latest JAV VR porn scenes. Depending on your VR device, download links are provided in multiple formats and sizes.
There's no advanced or basic search, for that matter. But it's not a big deal because there aren't that many videos.
It's compatible with the Samsung Gear VR and the low-cost Google Cardboard for mobile users. Both the free tour and members area are mobile responsive, so you download the videos directly to your smartphone.
JAV VR Content
There are 120+ exclusive JAV VR porn videos to download. There are no model bio pages or a pornstar index page. So your only search option is to click through the 11 video content pages.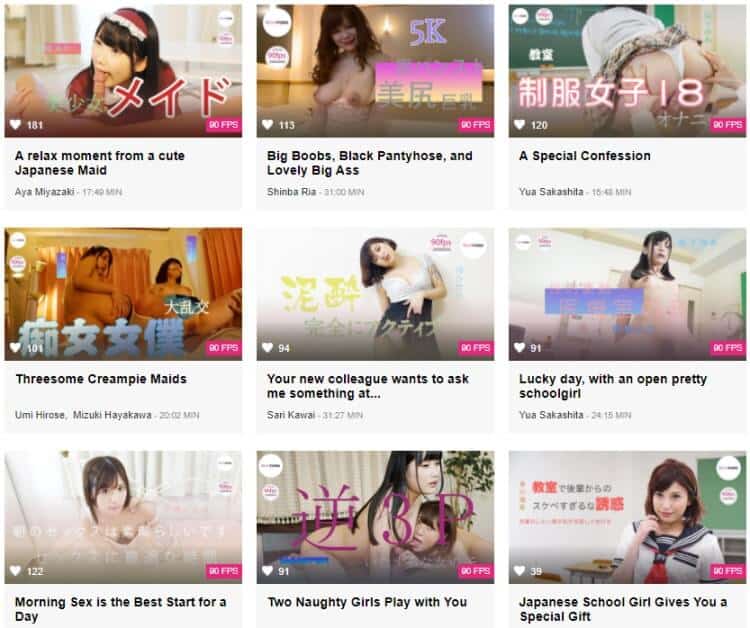 VR Scenes
The first scene I downloaded featured Mashiro Airi and Suzumiya Kotone in a lesbian maid cosplay scene. The sexy maids lick each other's nipples and strip down nude before teasing your virtual dick. If you've ever wanted to know how it would feel to have a threesome with two young 18-year-old J-girls, I recommend downloading the scene titled Two Cult Maids In My House.
Another arousing scene is titled Black Gal's Crazy Sexy Fellatio Special. It featured the tanned-skin actress Hasegawa Natsuki in a steamy POV blowjob scene in which she talks dirty to you with a sexy Japanese accent. So fucking hot!
Format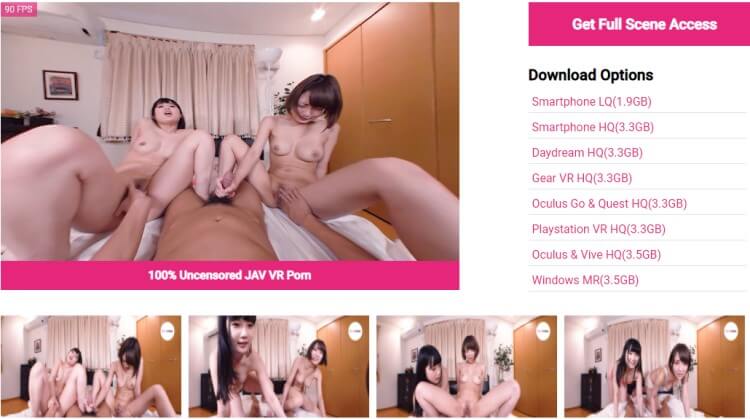 I'm using the Samsung Gear VR to view the VR videos. Other compatible headsets include the Oculus Rift, HTC Vive, Playstation VR, and Google Daydream.
I can't say how the Samsung Gear quality compares to these other headsets since I've never used them. But apparently, the Oculus and HTC Vive provide the most realistic 3D experience.
Each device has its own 'Help' page with instructions on how to set up and install the appropriate software, which is provided on the 'Help' page from the top menu.
Price
Last but not least is the price. It's less than your typical paysite. I've listed your 3 options below, including the trial option
3 videos for $9.99 (Trial)
1 Month $19.99
1 Year $9.99 per month
Conclusion
JVR Porn wins the award for 'Best JAV VR Porn Site'. If you've been browsing the internet looking for sites with hot Japanese pornstars staring in VR videos, I'll make the decision easy for you: Join this site! You won't regret it.
Recommended Reading For You