Adult Time JAV article was published on March 17, 2022, by Japan Uncut Blog.
The Adult Time Platform
First I will tell you a little bit about the Adult Time platform and then further down we take a close look at the Japanese porn videos inside the member's area.
Adult Time has become the number one go-to site if you are looking for something similar to having a Netflix account. For a price low as 6.95/month with our discount links, you get access to more content than you will probably ever need. Covering all types of porn categories this is a platform that suits almost everyone.
So what do you get whit your membership:
250+ porn channels (sites)
52,000+ scenes
Compatible with all popular devices (including Chromecast)
8+ daily updates
Porn series
24 hours customer support
This was just a small pick of what you will get, to learn more about the platform and all its content I recommend reading the Adult Time Review on our sister site Dark Angel Reviews.
The Adult Time JAV Videos
Content can be sorted by various filters like porn categories, actors, length, quality, or various porn channels. For this review, we will take look at the JAV videos and the porn channels with Japanese content. I will also show some of the anime videos (Hentai, Futanari) channels.
Let's start inside the member's area after I have filtered it down to showing only Japanese content. Below you can see all the 150+ videos found when using the search bar with the word Japanese.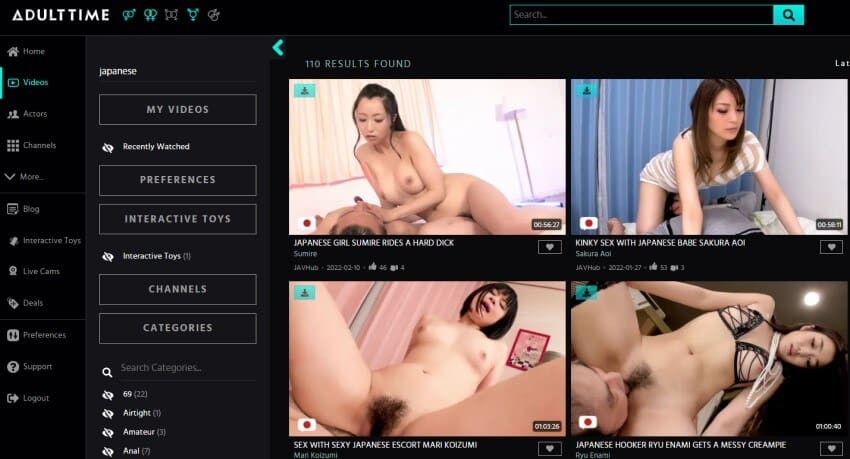 The JAV porn videos are a small part of the 52,000 scenes of porn that you get in total. You can also search for Asians and you get thousands of scenes. But I will stick with the Japanese content for this article.
Click on any video that you would like to watch and now you have several viewing options, streaming, downloading, saving to a playlist, adding to favorites, watch images taken from the scene. You can see if other users have liked or disliked the video and further down you can read user comments.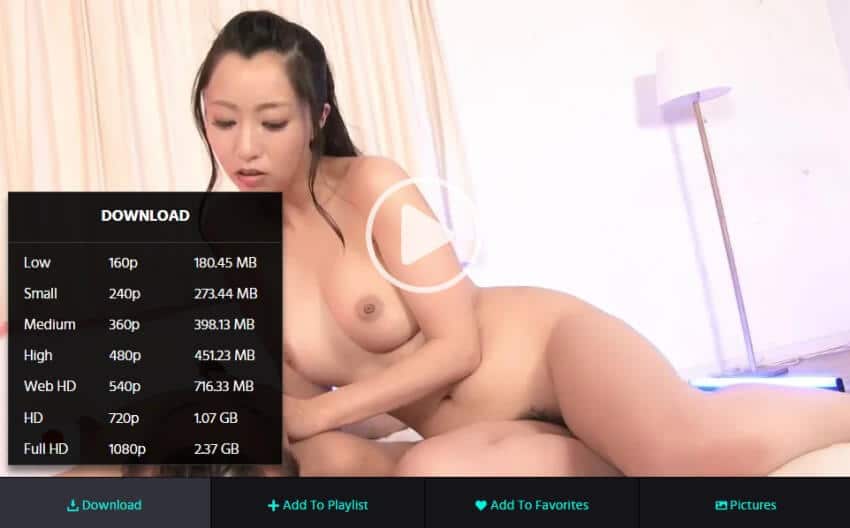 As you can in the image above you have several options when it comes to downloading content. The same goes with streaming you can set in watch quality you want to stream, if not it will do it automatically according to your internet speed.
The JAV Porn Channels
Most of the content comes from these four main Adult Time JAV porn channels, JAV Hub, JAV Studios, Pink Eiga, and Total Hentai.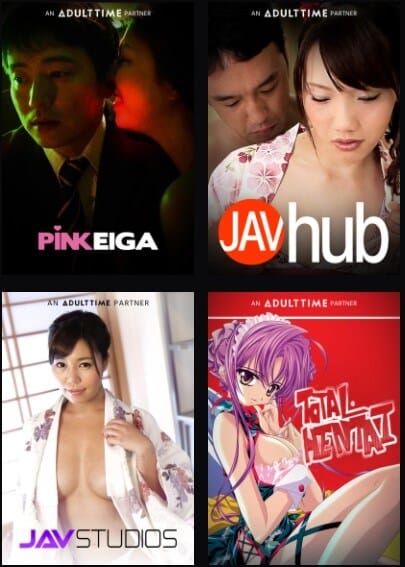 All the content is uncensored and most of it comes in HD video quality. If you like anime porn then you also have the Futu (futanari porn) channels which is a popular porn niche in Japan with animated girls that also have huge cocks.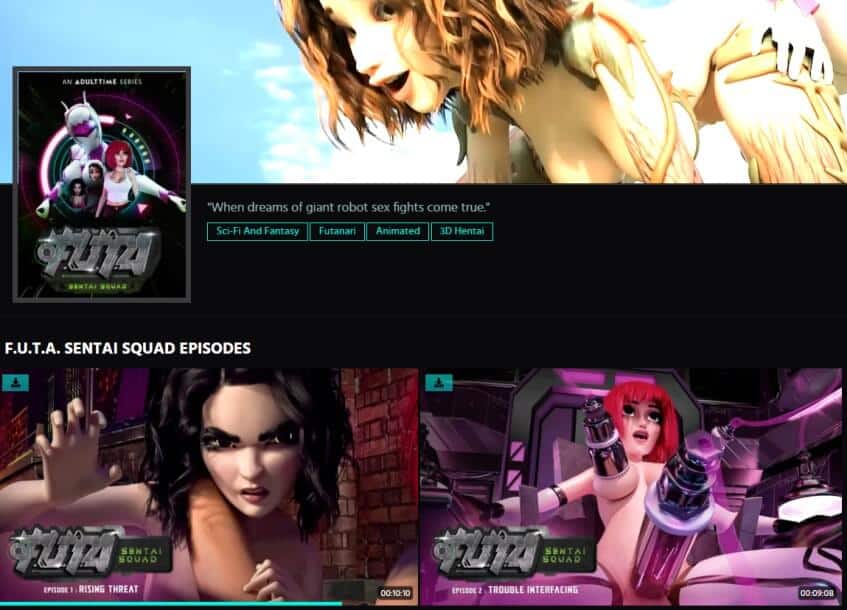 Price & Membership Option
Japanese porn sites are often more expensive compared to other porn subscription sites, and the price tag is often $30.00/month and up. With our Adult Time discount, you can pay as little as $7.95/month.
3 days – $2.95 our price $1.00 (SAVE 75%)
30 days – $19.95 our price $14.95/month (SAVE 25%)
1 year – $9.95 our price $7.95/month (SAVE 20%)
3 years – $9.95 our price $6.95/month (SAVE 30%)
Join the site by credit card, gift card, or PayPal.
Adult Time JAV Summary
The number of Japanese porn videos cant be compared to top-ranked JAV sites like JAV HD (review) with over 4,000 uncensored videos from Japan. But the total number of 52,000+ for only $6.95/month can either be compared to niched Japanese sites.
So my conclusion is you are in search of that one porn subscription that can fulfill the same needs as a Netflix account but instead deliver all the porn you need. Then Adult Time is the best option!
Recommended Reviews For You