JAVHub article was published on May 17, 2022, by Japan Uncut Blog.
JAVHub on Adult Time
Adult Time is one of the leading premium porn video streaming and downloading platform with over 55,000+ videos. Many consider Adult Time to be the porn version of Netflix, with access to more porn than you need for a low monthly cost.
It is a video streaming porn platform with 250+ channels, with each channel devoted to a specific topic. In this article, you will learn about the uncensored Japanese porn video channel JAVHub.
The image below shows the JAVhub channels inside the Adult Time platform.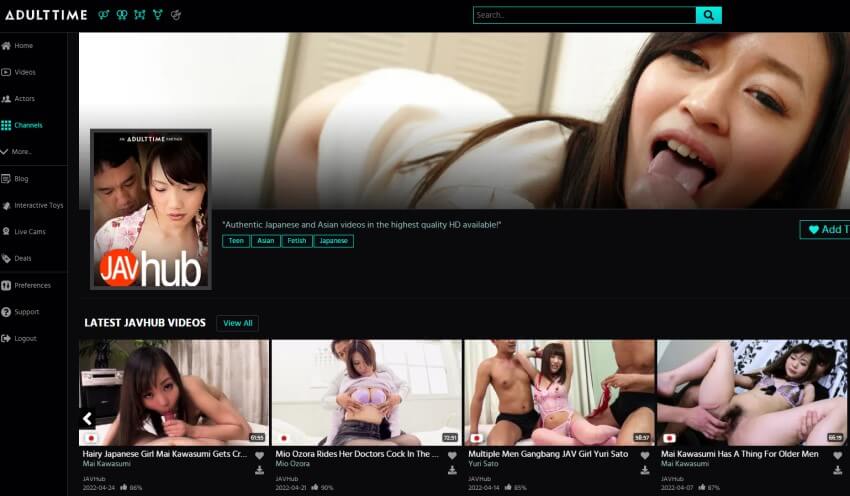 First Impression
Adult Time is such a large video platform and a first glimpse, it can be hard to figure out if it has the content you are looking for.
What I like with this porn video platform is that with one password I can have access to all the porn I need.
The price is also surprisingly low, sign up for a year and you will only pay $7.95 per month.
The Uncensored JAVHub Content
Well inside the Adult Time membership area you have the option to sort the content by porn channel. In this case, I picked the JAVHub channel.
The image below displays a few videos found on the channel. In total, you get 108+ JAVHub videos, 89+ AV stars, and 108+ sets with Japanese porn pics.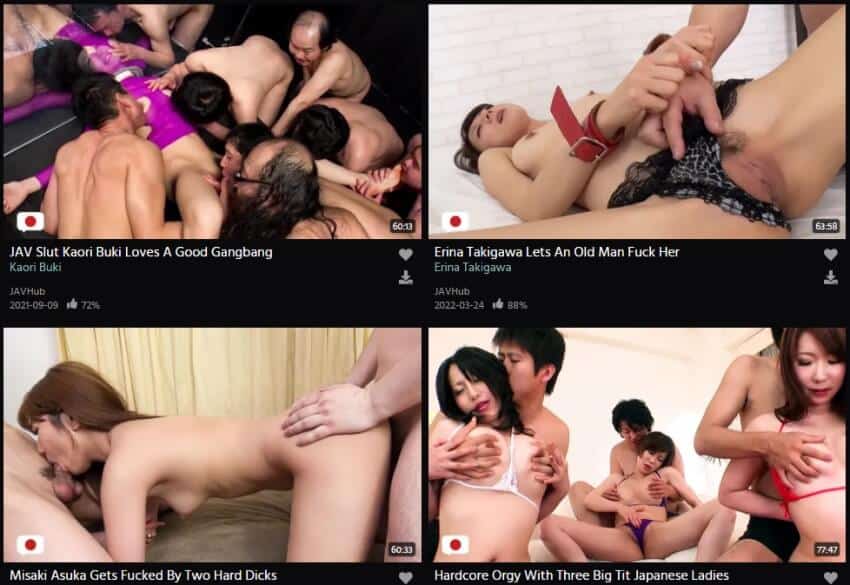 The videos cover many of the popular Japanese porn niches like group sex, anal, sex toy play, cumplay, creampie, and outdoor sex.
JAVHub is an uncensored Japanese porn site, so you will get to see it all without any annoying pixels covering the good parts.
The AV Stars
As you can see in the image below JAV Hub has some really popular pornstars from Japan in their videos. Here you find famous AV stars like Rei Miyakawa, Maria Ono, Ryu Enami, Anna Anjyo, and many more.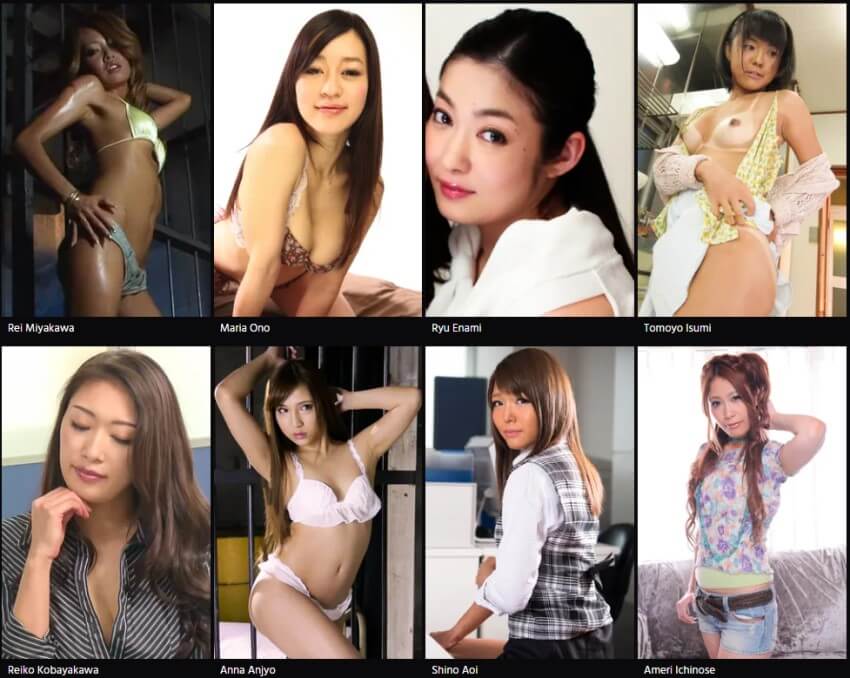 Each of the 89+ AV stars has their own profile where you can learn more about their appearance and background story. The profile also shows all the videos that the particular girl stars in.
Adult Time Facts
55,000+ videos
250+ porn channels
Cutting edge platform for computers & mobile
Works with Roku & Chromecast
8 updates per day
JAV Channels (JAV Hub, JAV Studios, Covert Japan, Pink Eiga, Total Hentai)
Price & Membership
You would think that a porn video platform like this would be expensive to join. Luckily it is not, it is cheaper than most other premium porn sites.
3 days – $2.95 our price $1.00 – SAVE 75%
30 days – $19.95 our price $14.95/month – SAVE 25%
30 days – $24.95 (only for our readers)
365 days – $7.95  our price $7.95/month – SAVE 20%
Join by credit card or PayPal.
JAVHub Summary
The JAVHub channel can't compete with the number of uncensored videos you get at top Japanese porn sites like JAVHD (review). But if you are looking for that one video platform that can deliver all the porn you need? Then Adult Time is the best option.
Adult Time has long been the number one ranked porn video platform at our sister site Dark Angel Reviews. Here you can also read our full Adult Time review, where we go into detail about all its content.
So, if you are not only interested in uncensored Japanese porn and want one membership that covers all your porn needs? Then follow the link below.
Recommended Reviews For You