Introduction
The best way to describe the videos at Japanese Flashers is hot Asian sluts in inappropriate places.  There are many public surprises in the form of blowjobs, pissing, flashing, and more.
A unique Japanese public sex site devoted exclusively to the public humiliation — though you'd never guess that by how much these exhibitionists seem to enjoy getting nude for the whole world to see.
If you are a fan of public sex from Japan? Then you must also read our blog post — Best JAV Outdoor Porn Sites Compared
Content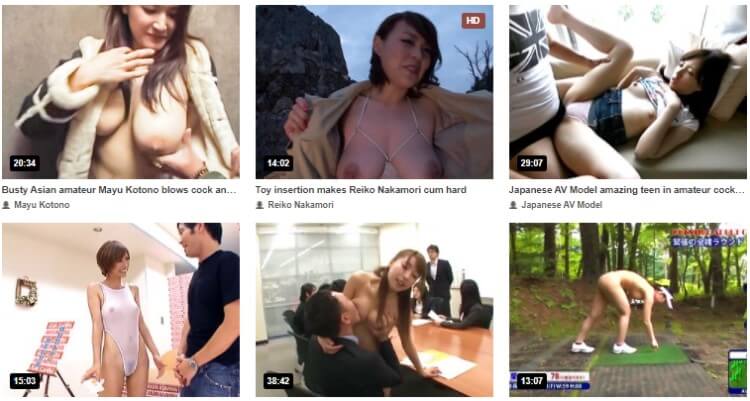 Many of the videos are staged, though some seem like genuine public nudity.  My favorite video is of two girls wearing kimonos at a sushi restaurant with their titties in plain sight.  From the reaction of the other customers, it seems to be a real restaurant, and the other customers (clearly embarrassed) pretend not to notice.
Another scene takes place on a train platform.  A gorgeous woman is standing there all alone with no one else around to check her out as she strips and giggles in public.  Whether or not this is real or staged is hard to tell.
Many of the Japanese Flashers videos involve large groups of people in some rather amusing scenes.  There's a Japanese schoolgirl doing a classroom speech in the nude, a completely nude aerobics class (super hot chicks!), as well as your hardcore group orgies filmed on the back streets of Tokyo.
Japanese Flashers is not your typical porn site.  The women are gorgeous as you'd expect in a J-porn site, and they're more than willing to get on camera to act dirty. Yet, I was somewhat disappointed with this site.  Most of the videos are censored, but many of the public blowjobs scenes are fantastic.  Unfortunately, at only 59 videos on this site, many of which are less than 20 minutes in length. There just isn't enough content.
Members get access to a giant Japanese porn network with over 19000+ videos
If you enjoy Japanese flashing and humiliating themselves in public. Then you should check out what Japanese Flashers has to offer.  You should also check out Public Sex Japan and OutdoorJp.  The good news is that both of these sites are included with your Japanese Flashers membership since Japanese Flashers is part of the All Japanese Pass network of sites (read my All Japanese Pass Review).
Price
The prices below include access to the whole All Japanese Pass network of porn.
3 days trial – $1.00 (renews at $49.99 if not canceled)
1 month – $39.99
3 months – $29.99 per month
12 months – $12.99 per month (Save 74%)
Conclusion
Japanese Flashers is a below-average site when it comes to Japanese public sex and in need of an update and more content. But the 20+ bonus sites and 19,000 JAV videos that's included alone are worth the membership cost of only $12.99/month.  It's a huge network with a great mix of different niches in the Japanese porn category and that's what makes it worth the money.