Introduction
Mura Mura is an authentic Japanese porn site specializing in 100% amateur ladies. I've seen my share of porn from Japan. I've seen a LOT of porn from Japan. But I've never seen any of the girls on Muramura on any other network. So yes, it's fair to say this is about as amateur of a site as you'll find.
The site design isn't pretty, but they add 5+ exclusive scenes weekly. Unfortunately, although the site does come in an English version, there is too much clutter and Japanese text. Because of this, Mura Mura will only appeal to hardcore fans.
Impression
The site's most exciting aspect is the girls' realistic responses. The word Mura means erraticness or irregularity. And this seems to be the theme throughout the content. Some scenes look like the girls don't want to be there. Others look like the sex is shot in a candid camera. I'm unsure if they have permission from the models (or maybe that's the director's intention). Interestingly, there's a great deal of content covering all kinds of categories and fetishes.
The top menu has an "All Movies" page and a signup page; that's it. There's also a "Ranking" page, which links to another website.
Mura Mura Content
The main problem I see with the site is aesthetics. But if you can get past that, you'll find a great selection of 100% original amateur J-porn content. At the time of this review, there are 1102+ exclusive movies shot in various locations and settings.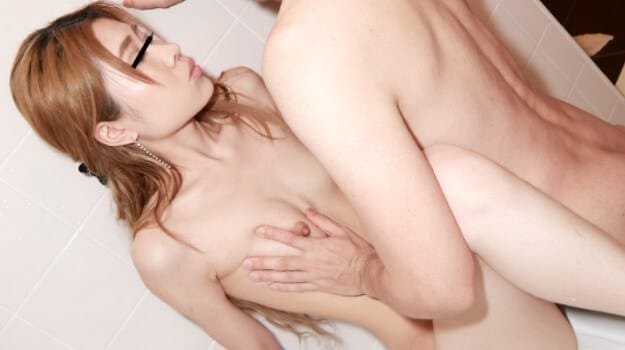 Movies can be downloaded in full-length scenes, which are usually over 60 minutes in length. You can also download each scene in multiple parts if your internet is slower. Scenes come in High-Quality and High-Definition options. So if it's quality that gets you off, then you'll be glad you signed up.
The "Ranking" sidebar on the right displays the top-rated movies. Click on one of these pictures, and you'll find a sample gallery of 14 screenshots taken from the scene in question.
The left sidebar displays the search filters and categories. Most content falls under the College Girls category, but there are also several great housewife scenes. The "Play Contents" section is the category search option which includes Finger Fuck, Titty Fuck, Shaved Pussy, Teen, transgender, and some of the harder niches like SM, Bukkake, and Golden Shower.
Price
So far, so good, right? The Mura Mura content will easily do the trick if you're into genuine amateur Japanese babes. But there's a catch. And it's an expensive one! A monthly pass to MuraMura will set you back $48/month. But the first month requires an additional $14. So, the first month will cost you $60, making it the most expensive site we've ever reviewed.
Conclusion
Mura Mura is a site with the hardcore Amateur porn enthusiast in mind. In terms of concept and originality, it's fantastic all the way through. But it's also nearly double the cost of what you need to pay at other Japanese porn sites. If you accept that, you'll enjoy the library of censored and uncensored content, and new scenes added almost every day.
Recommended Reading For You