Introduction
Love or hate it, Japanese cartoon porn is a genre that breaks all taboos. I remember browsing through the perverted comics in a book store in Japan and thinking, "Do people get off from this stuff?" The familiar tentacle porn, incest fantasies, and monster fucking — you name it, and it's here! Perhaps sites like Hentai Video World serve a purpose in Japan.
I don't imagine many dudes jerking off to this kind of over-the-top hentai anime, but the featured scenes of forced sex is possible an expression of an overly repressed culture. Membership comes with a lot of bonus content, but nothing involving real people having sex.
Video Content
Hentai Video World has 1247+ DVDs (295 GIGABYTES!) of fully downloadable cartoons and everything hentai. Below the site's banner is all the niche sites included with your membership.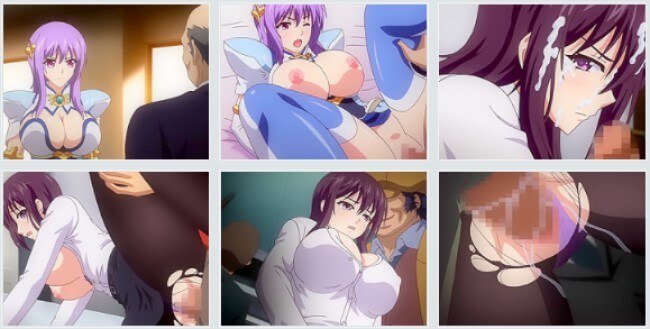 There are cartoons, 3D anime movies, comic books, pictures, and games. Below this is an alphabetical index of every movie included in their archive. Each comes with its own DVD cover, screenshots, and video details such as screen resolution and movie length. You can sort the DVDs by Date, Rating, and Most Popular using the search function at the top right of the menu.
Members Area
The member's area looks exactly like the free tour. Clicking on a DVD cover will take you inside the details page with options to stream or download the movie. All the network sites' content is accessible through the Hentai Video World member's area with your one-password all-access pass.
Hentai Videos
Where else can you find ninjas gang banging a princess with her tits being squeezed and shooting milky loads? Or how about two cosplay dicky girls in kinky lesbian cartoon action?   The imagery is out-of-this-world. Scenes vary in quality, but most of them offer good playback quality with AVI downloads (640×480, 2127k) and Flash streaming (640×480) options. It's funny that even though these movies showcase the most degrading cartoon sex you will ever find, Japanese law still requires censorship of the genitals. That said, there are uncut scenes without mosaic. Almost every movie I streamed was in Japanese, some of them with English subtitles, but this was the exception rather than the norm. Movies are somewhat short averaging 25 minutes in length, which makes for quick downloading and streaming.
Membership
You get 6 websites for the price of 1 (3D Hentai Anime being the best of the bunch). Membership is standard pricing at $29.95/month or $1 for a 1-day trial membership. There's also a 33% discount option if you purchase a 6-month membership plan.
Conclusion
Hentai Video World is a one-place stop for all your hentai needs. Scenes are hit or miss, but both content quality and user experience are good. So if you like hentai, then the massive amount of content will sooth your passion for perverted Japanese cartoons.
Recommended Reading For You