Introduction
Girls Delta is an elegant new approach to Japanese erotica and masturbation. Every single photo of the sexy naked Japanese girls and movie is pure class.
It's not "hard fucking" and "kinky fetish" scenes that have come to be expected from Japan. Girls Delta will appeal to the more sophisticated fan of beautiful Japanese faces and clean shaved pussies.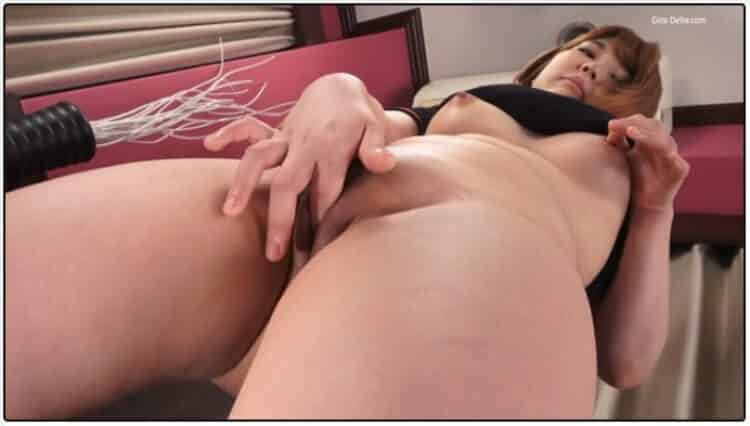 Impression
To give you a more accurate description of this site, here is the exact text taken from the home page:
"Essence of Japanese Beauty may be considered the content of their hearts.  Japanese usulally don't shave thier under hair.  Here is beautiful Japanese Hygienina web site."
Ignoring the poor grammar and typos, it's clear that this site is all about elegant Japanese ladies without the hairy snatches that you're used to seeing in Japanese AV.
Every image and movie on this site is extremely high quality. The models don't look so much like pornstars as they do regular girls next door, which somehow makes the site all that more intriguing.
Navigation
It's not clear from the home page exactly how these sites work, so I'd like to clarify that for you right now. When you first visit Girls Delta, you will first need to click on the English link that you find on the top menu. From there, a good starting point is the "Updates" page which lists the site's content by most recently added.
Girls Delta organizes all their content by each of the models. So whether you're looking for photos or videos, you will need to first select a model. Clicking on "See Details" next to the model's profile picture will list the details and thumbnails from the said model's content. The "Model Interviews" on the left side — all translated in English — is an interesting feature of the site. And on the right is the movie and photo download section.
Girls Delta Movies & Images
Every photo resolution is available at a maximum of 3500px, which is the highest quality I've ever come across in JAV porn. Downloadable movies max out at HD 4000Kbps, which is an absolutely crystal clear video.  Unlike most of the porn sites that promise HD and give you only a small fraction, this site gives high-quality option for every single movie and photo! Most scenes are solo nude erotic, with posing, stripping, and masturbation, so it's not really hardcore porn.
The site offers free 1 minute trailers of the videos which showcase the amazing quality you can expect from these beautiful filmed Japanese erotica videos.
Scroll down to the bottom of the homepage to sort the content by category or model type. There's a good mix of common categories in the Japanese porn niche as school uniform, swimwear, mini skirt, costume play, lingerie, and also a great selection of different types of models like natural, small tits, boyish, beautiful tits, busty, chubby, two lips pussy, great slit and more.
Membership Options
Here's where things get confusing. Girls Delta offers two-membership options.
Even after reading the FAQs, I was still a little confused. It turns out that one option is a standard membership that gives you some. But not all of the site's content for a fixed monthly fee.
Pay-per-view option
The other option is a Pay-Per-View service in which you purchase "Tokens" and then use them on the specific content you want to download. In total, there are 5 Levels of Pay-Per-View membership types with each level corresponding to the number of tokens required for purchasing content:
PPV ONLY CONTENTS – This level is mainly photos, each set costing 5 to 15 tokens.
SILVER CONTENTS – Here you get photo sets and 1 to 3 movies for 25 tokens.
GOLD CONTENTS – Gold content offers more popular models with more photo sets and movies for 35 to 40 tokens.
PLATINUM CONTENTS – The top model photos and movie sets go for 55 tokens.
BLACK CONTENTS – The most sought after model content exclusive to the site can be downloaded for 75 tokens.
The number of photos and movies in each of the 5 content levels vary, and there's no consistency. For example. Some SILVER CONTENTS has movies included with the photosets. Yet some GOLD CONTENTS which is more expensive only has photos. To confuse things even further, there is a point system in which members upgrade their content level based on how long they've been a member. For example, after six months, your level will automatically upgrade to SILVER CONTENTS which will then give you access to the silver content.
It's all way more confusing than it needs to be. Basically, if you sign up for one month it will cost you $40. You won't get access to all the content, but at least there are no download limits. The second option of purchasing tokens in various bundles is simply too expensive.
Membership Price
Here are the monthly membership planes that you can choose from:
30 days – $40.00 (regular content)
60 days – $75.00 (save $5, regular content)
90 days – $110.00 (save $10, regular content)
180 days – $220.00 (save $20, regular and silver content)
360 days – $440.00 (save $40, regular, silver and gold content.)
Conclusion
The concept of a high-quality, shaved pussy site. With a focus on photography and softcore material is completely unique to all the Japanese porn sites we've reviewed at JapanCamWhore.
Unfortunately, the confusing membership options will scare off most people. It's too bad, because Delta Girls is one amazing softcore and masturbation site, and probably one of the best kept Japanese porn secrets on the net.
Please take a minute and share your thoughts about this Japanese softcore and masturbation site in our comment section below.
Top 3 Best Japanese Porn Sites that we have reviewed: