Introduction
Live porn, more commonly known as "live webcams," is the fastest-growing porn niche on the net. Live Jasmin (review), our top-rated live webcams site, is the most popular porn site ever! There's a good reason for this, as anybody with experience with live sex chat can tell you:  It's highly addictive. It can also be costly.
But that's not the case with today's review of Asians Live. Unlike Live Jasmin which can charge upwards of $2.99 per minute on average, Asians Live offers the same kind of private 1-on-1 hardcore shows for only $0.99 per minute.
It gets better: The site also offers unlimited FREE video chat. So why don't more people know about this site? Your guess is as good as mine!
Impression
The Asians live girls for the most part are fucking' hot! Who would have thought there'd be such a site that lets you instantly connect with flirtatious babes around Asia without having to pay a penny.
Chatting with any of the 150+ models online is simply a matter of clicking on their FREE CHAT box under their model profile pictures.
The girls won't get nude for you unless you go private, but it's if you have a few minutes to spare and want to brighten your day. It's a great alternative to other expensive sex chat sites.
Asian Cam Girls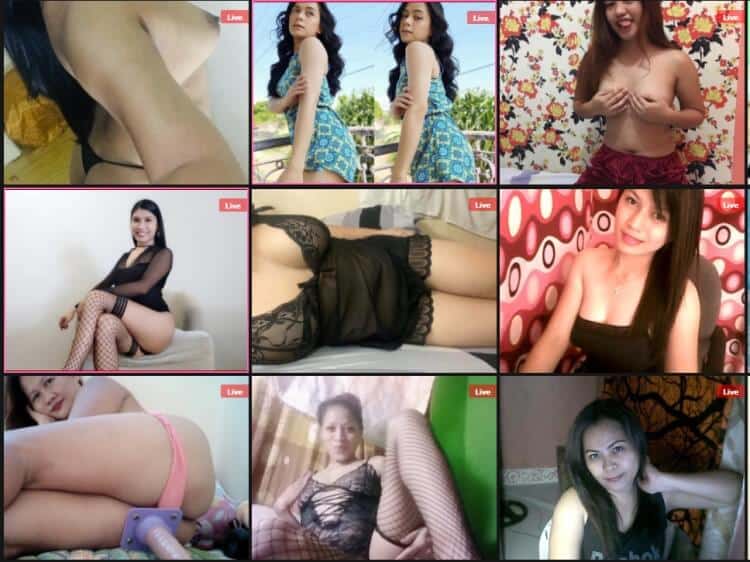 "Asians Live" could well have been called "Filipinas Live" because after viewing the models for over 30 minutes, I couldn't find one of them outside of the Philippines. There's a great variety of models from Teens (18+) to Milfs to Grandmas (yes, there are actually some grandmas on this site!).
Most models appear to be in their late teens (18-19) or early 20s. Most Asian girls are slim and attractive and offer a visually stunning selection of costumes and schoolgirl uniforms.
One chick named "CoverGirl" is one of the most gorgeous and friendly girls I have ever had the chance to chat with. She deserves a higher pay-per-minute rate than what she offers. But as it stands now, the girls don't seem to choose their prices. For you, that means more time with them in private chat without putting a dent in your bank account. The profile pages offer free public photos and private videos for registered members.
Free Asians Live Account
Creating an account is free, so there's no reason you shouldn't. As for private rates, you can start slow with packages as low as $19.99, giving you 20 minutes in a "you tell them what to do" chat mode.
Conclusion
I was surprised to find such high-quality video feeds for a site offering a great selection of models at excellent discounted prices.
If you like to chat with pretty Asian Filipina girls, then Asians Live is a great site, regardless of whether you choose to chat for free or enjoy a live masturbation show where you direct the action.
Recommended Reading For You