JAVCube Review updated on October 28, 2020 by Riku.
Introduction
Japan continues to impress us with their natural beauty expressed through hardcore sex. I find it amusing that two of our top-rated sites reviewed are now both included in the same network.
JAV Cube combines the full-length DVD releases of JAV Model with the uncensored videos from Japan Hardcore Movies. None of the content overlaps, so it truly is a 2-for-1 deal of the highest quality content from one of the most trusted porn companies.
Impression
JAVCube is one of the more impressive Japanese AV sites to be reviewed on Japan Cam Whore. The site is mobile-responsive on all devices and transitions quickly from page to page while navigating the site.  It's easy to find your way around the site with different options to narrow your search right down to the most specific niche details.
The top menu links to the newest releases as well as the roster of over 700+ Japanese AV Stars.  While inspecting the site, I couldn't find anything wrong with either the quality of content or the usability of the site. The site is also responsive on mobile devices so you can view the videos on your smartphone as well.
JAVCube Videos & Photos
By default, the home page displays the latest censored videos by DVD cover. This section comprises all the full-length titles from JAV Model.
Clicking on the 'UNCENSORED' link at the top-right corner will update the video listing with the latest Japan Hardcore Movies scenes.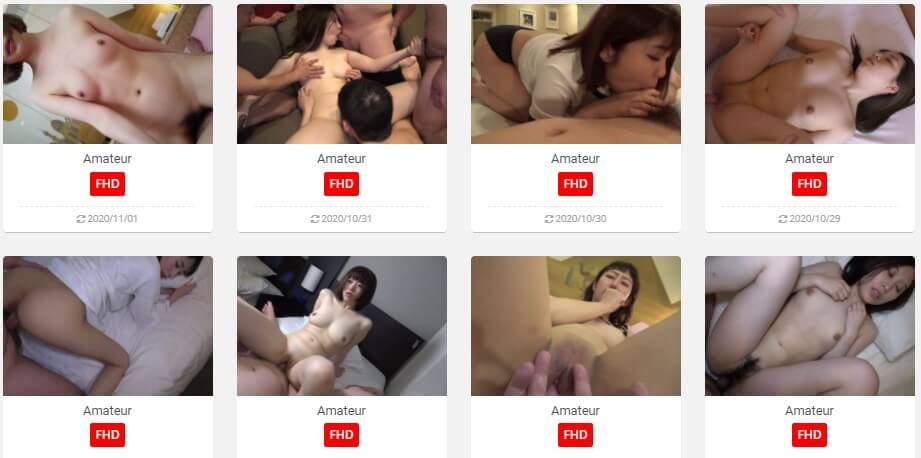 The amount of content is very impressive.  Get this:  When you sign up to JAV Cube, you get unlimited streaming and downloading access to over 6791+ videos and an equal number of photo galleries. About a third of the scenes are censored with thin mosaic.  Some of the J-porn purists will actually prefer this censorship.
The categories is an extensive list with all your main genres as well as more extreme fetishes. Each individual scene is about 30 or 40 minutes. The JAV Model section also allows you to download the DVD is its full-length version — sometimes 3 or 4 hours long.
Format
JAVCube has no DRM protection and no daily download limit.  If you're in hurry to watch the movies, or if you want check out the scene before committing to downloading it, then the embedded video Player is a fast and smooth viewing experience.
In terms of downloading, the highest quality videos are offered in high-definition.  Formats include WMV, MP4, DivX, and iPod/PSP.
Whether you're using your smart phone or your desktop, the videos stream lightning-fast every time.
Price
There are three different memberships with both recurring and non-recurring options. The standard non-recurring monthly rate is $33.95/month.
Listed below are all your options:
$33.95 – 1 month (recurring)
$39.95 – 1 month (non-recurring)
$79.95 – 3 month (non-recurring)
Conclusion
JAVCube has a lot of things that make the site worth joining. For most Japanese porn fans, it's the perfect site that combines all the elements that make an amazing top Japanese xxx paysite.
You have a huge selection of gorgeous Japanese models with some of the more famous AV idols. You get tons of categories — more than you'll ever need — in both censored and uncensored versions. And you can download in full-length DVDs or stream individual scenes.
If you're not already a member of JAV Model or Japan Hardcore Movies, then do yourself a favor and sign up to JAVCube.  It's definitely worth it!