Introduction
Here's a unique concept for a live cam porn site. Asian Bar Cams is a 100% Filipina live cam niche site offering hundreds of live amateurs in free chat and discounted private chat.
Similar to Asian Cam Sex – another site released by the same company – the focus is on simplicity. Rather than having a bunch of features that you probably won't even use, the idea behind Asian Bar Cams is to create the most straightforward and cheapest live Asian network possible.
I think it's better than many other Asian sites we've already reviewed!
Impression
It's misleading to name their site "Asian Bar Cams" since none of the girls perform in a bar. The Philippines has a go-go bar culture, but from what I see on the home page of Asian Bar Cams, it looks the same as your typical adult webcam site.
The girls are hot, I will admit that! And some of them are total sweethearts as well. The 'SEARCH' box at the top will help you locate your perfect girl, whereas the 'WHO'S ONLINE' page will display everyone who happens to be online.
The Filipina Live Cams
I use the word "performer" as opposed to "model" since the girls are doing much more than just modeling. There were nearly 200+ Filipina cam girls online the last time I visited the site. You'll recognize many of the same faces at the top of the profile list in repeat visits – these are the most popular babes for a reason.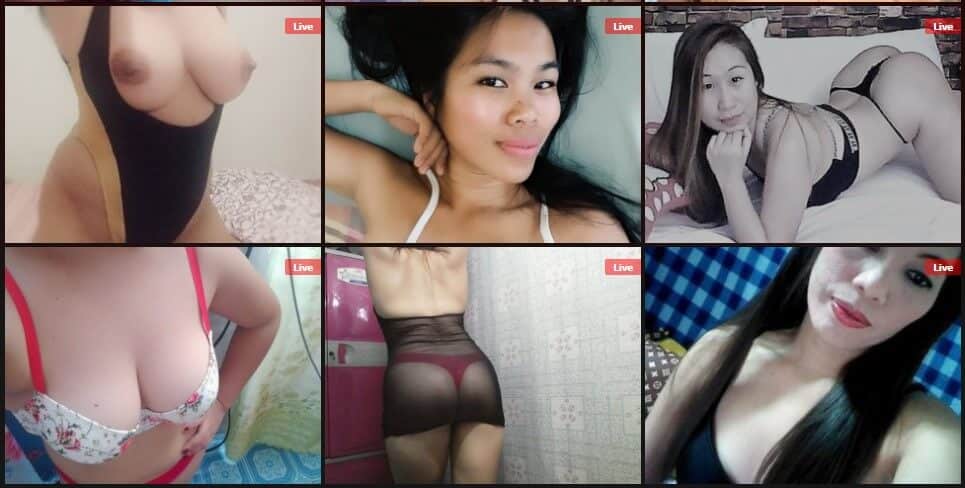 So there are two ways to use this site. The first is to take advantage of their unlimited free video chat. It takes you a second to click on a 'FREE CHAT' to enter one of the girl's public chat rooms. The features are basic inside free chat. And the rooms are usually quiet which means more attention to you.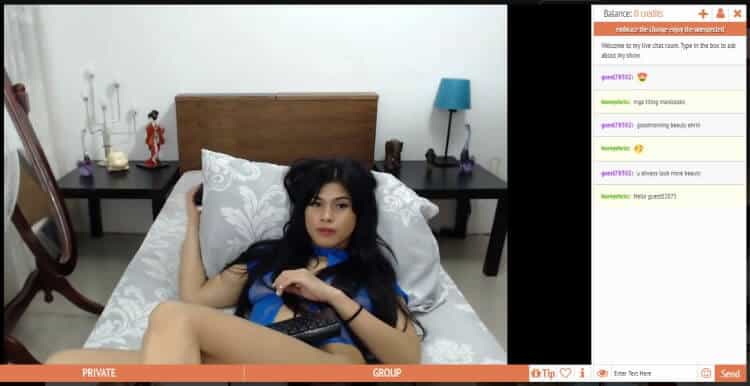 At some point, the camgirl will want you to take her inside 'PRIVATE CHAT'. This is where you can make hardcore requests to the girl. The girls are given the freedom to do whatever they want, so unless your request is over-the-top extreme, then at least some of the babes will do what you want. It seems to me that the girls are even more willing than on American-based sites like Live Sex Asian(review). There are thousands of performers registered to the site, so there's bound to be that perfect girl just for you willing to strip for you, masturbate, maybe even fall in love with you.
Price
Last but not least is the price. Get this:  all the girls do private chat (1-on-1 hardcore webcam shows) for a fixed $1.00/minute!
Other than this company, I know no other sites offer such reasonable per-minute rates.
Conclusion
All in all, Asian Bar Cams offers a great selection of webcam shows by some exceptionally hot Filipina live cam girls. Chat for free, meet a girl you like, and put down $20 for a 20-minute show. No monthly membership, no bullshit. Looking for a low-cost live Asian webcam site? The link is below!
Recommended Reading For You